blog digest #5 /
it's december, and we got some presents a little early this year...
Hello December, so good to see you! That is, until you start pelting us with mounds of snow and giving us frostbite… But I like this month (and November) if just for the fact that it brings joy and comfort being near my loved ones in such a way that other months of the year just cannot achieve.
It's time for another bloggy digest, weeee. Why do I have such fun writing these?
December crept upon us like a blanket of snow in the night… and that's exactly what we've gotten here in the Midwest a couple of times already! I'm starting to feel the joyous anxiety of making sure I have gifts for everyone, while still keeping enough in my bank to cover the bills. *sigh* Why does everything cost so much to live. 😩 I just want to shower all of my family and friends with the gifts that they deserve!
I'm starting to think (I know, that's dangerous! 🤣) I should just make my blog digests a weekly affair, instead of 3x a month. I think Sunday will be the best day to do that.
NEW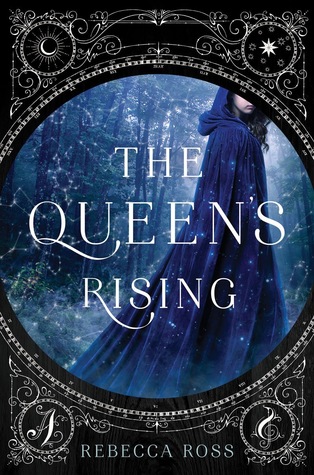 Although I didn't have a lot of money to spend on "me" for Black Friday and Cyber Monday, I had to buy these deals on Amazon! I've been looking forward to reading these two books for awhile now.
READING
THE GIRL FROM THE WELL by Rin Chupeco • DNF/On hold. I just couldn't get into this. And I'm still struggling about whether to just DNF it altogether, or come back at some point. But for the unforeseen future, it'll be knocked off of my reading list. (Goodreads)
HARRY POTTER AND THE CHAMBER OF SECRETS (Audiobook) read by Jim Dale • Finished. ★★★★★ Yet again, another brilliant rendition by Jim Dale! I know at first I was skeptical, but he truly has a talent for voices and I enjoy listening to these audiobooks on my daily commute. Look for a review for this soon! (Goodreads)
HARRY POTTER AND THE PRISONER OF AZKABAN (Audiobook) read by Jim Dale • Started. On to book #3! (Which is my FAVORITE!) (Goodreads)
GIRLS OF PAPER AND FIRE by Natasha Ngan • Started. I've literally only skimmed the first page so far, but today I am starting this highly-rated YA f/f fantasy! Excited. (Goodreads)

I've been pretty busy when it comes to watching shows and movies, now that I have my blog looking the way that I want it to! I've made it a point to watch each Harry Potter movie once I'm done with each book, so since I finished The Chamber of Secrets audiobook, I watched the movie! The boyfriend and I also recently watched Venom, FINALLY! It was a pretty good movie, and I enjoyed the comedic moments.
Then we decided to start watching Marvel's Iron Fist. We've really loved watching all of the other Marvel Netflix shows so far (Jessica Jones, Luke Cage, Daredevil), but this one isn't exactly hitting the sweet spot… at least, not yet. I think we're only on episode 5, but I need to rewatch it… because I fell asleep…
Lastly, my mom downloaded this cool app on her Amazon Firestick called "Philo", and for a low monthly subscription, you can watch all sorts of real-time TV channels, like Hallmark! (There's also: BBC America, AMC, Comedy Central, LifeTime, Nick & Nick Jr., HGTV, etc!) Anyway, so can have it on up to 3 devices, so she hooked me up! An added bonus to this app is that you can save shows to watch later, kind of like DVR. So Hallmark has kinda been on the background a lot lately, since, you know, Christmas movies. They're sappy and sugary, but I love the feel-goodness I get from watching them. 🥰
On another note, I still need to catch up with Manifest and Chilling Adventures of Sabrina… oops.

My son is everywhere now. He can finally crawl around (nearly) effortlessly. We put up our tree last weekend and he loves to crawl towards it and touch the branches. Also, Rowan has a tooth! A bunch of things are happening all at once with my baby boy and I'm getting emotionally overwhelmed because in my mind he's still a tiny wittle baby.
Christmas came a little earlier than expected at my house. My boyfriend asked me if I wanted to open my gift from him early, because unbeknownst to me, he wanted to play with it early, too! It was a Nintendo Switch with the Let's Go Pikachu Pokémon game! I've been playing it quite a lot, as well as a couple of other games I downloaded for it. If anyone wants to be Nintendo friends, send me a message on Twitter! My boyfriend also bought a brand new PS4 for dirt cheap, and so we are all electronicked out!
Yesterday, my school hosted a Santa's workshop, and we got a picture of Rowan on Santa's lap! He was really chill about it, and just looked at him, probably contemplating tugging on the white beard! He truly is the best behaved little boy, and we are over-the-moon in love and thankful for him!
Yesterday, my co-teacher hosted a Friendsmas and it was SO. MUCH. FUN! We did a white elephant gift exchange and played games and drank and were all so merry! It was a wonderful time, and I can't wait until our next work get-together!
Now, I've got to get serious about finalizing all of my Christmas purchases and getting them all wrapped so that it's not a big headache in the next coming weeks. I don't know why I always procrastinate! FIFTEEN MORE DAYS UNTIL CHRISTMAS! I am so looking forward to Rowan "opening" his presents!
Tell me about your December so far! Have you got all of your Christmas shopping done yet? What did you read and/or watch this week? Leave a comment below! ??????
I'm linking up my post to Stacking the Shelves and The Sunday Post!