Monday, December 31, 2018
bookish /
reminiscing on my favorite novels of the year 2018!
I just realized I haven't had a 'bookish' category post in 13 days! That is just unacceptable, so I'm ending the year with a BANG and talking about the books I read this year (yes, all thirteen – and a half – of them) and which ones were my favorites.
It's the LAST DAY OF THE YEAR, and somehow, I'm barely affected. In the real world, I guess it's not too much of a big deal. We stay up late, we drink (okay this is kind of exciting because for the past two years, I couldn't), we party, and countdown the clock and cheer and kiss when the ball drops. All pomp and circumstance, right?
In the BOOKISH world, though, it's kind of a big deal. We get to pick a new Goodreads reading goal (I think I'm going to do 45 this year), flaunt our fantastically organized TBRs (hahaha), and drool over the new up-and-coming books to be published! I'm trying not to be too crazy and add ALL of the books, because I have a bunch of backlisted ones that I need to incorporate into 2019!
As far as goals go, with it being the new year and all, I have plenty when it comes to my book blog. 1. Keep up with the post organization — this will be a lot easier with my reading planner I got in December's OwlCrate box! 2. Visit at least 5 different blogs (& comment) per day, excluding Wednesdays, because I've softly established that Wednesdays are my "no blogging" days (we all gotta take a break, guys). 3. Utilize Twitter a lot more. I want to reach more book bloggers, and I feel like this is a good way to do so! 4. Reviews books AS SOON AS I'M DONE WITH THEM. I'm terrible at this, and I want too long to review, and then I blank on what to say and can't remember anything because I'm in the middle of another book and get everything confused and just stop doing this, Rosie! Get your life together, woman.
Now let's talk about the books I read this year, shall we?
Here is my complete list of books read in 2018.
---
Part 1: The Characters
Best Female Character
A Gathering of Shadows by V. E. Schwab
I really loved Delilah Bard in A Gathering of Shadows, and the way she played pirate. This character is very headstrong, impetuous, and resourceful, despite some of her shortcomings, she was an easy character for me to love.

"I am Delilah Bard," she thought, as the ropes cut into her skin. "I am a thief and a pirate and a traveler. I have set foot in three different worlds, and lived. I have shed the blood of royals and held magic in my hands."
Best Male Character
Harry Potter & the Prisoner of Azkaban by J. K. Rowling
I have a soft spot for Remus Lupin in Prisoner of Azkaban. He's one of the best Defense Against the Dark Arts that Harry ever has, and he really knows his stuff! I always liked his parts in the book, and how he taught the class. The boggart scene is one of my favorites for some reason (you KNOW seeing Snape in a that hat and handbag makes you chuckle!), and the fact that he is a werewolf, and how he kept his secret throughout his time at Hogwarts. When I think of best male character (beside Harry and Ron, of course), I have to award this title to Lupin.
Best Sibling Dynamic
Harry Potter & the Prisoner of Azkaban by J. K. Rowling
Fred and George Weasley, hands down. They are two of my favorite characters in the whole series. In Prisoner of Azkaban, specifically, they are a barrel of laughs; to the way they hound Percy for being head boy, and calling him a humongous bighead to helping Harry escape to Hogsmeade with the Marauder's map. They are definitely awarded with the best sibling dynamic! (Also, the most hilarious.)
Best Parent-Child Dynamic
Puddle Jumping by Amber L. Johnson
None of the books I read this year really deserved the best parent-child dynamic title, but Puddle Jumping was as close as it could get. Lilly and Colton made a great couple, but Colton's parents, specifically his mother, was such a big supporter of him. Colton was born with high-functioning autism, and it's nice, even in fiction, to see such dedicated parents who fight to see their kid flourish in a world he feels so disconnected to.

She tried so hard to overcompensate for what Colton didn't get. As did I. We bent and bent and bent until we were pretzels because we loved him.
Best Friendship
Harry Potter & the Sorcerer's Stone by J. K. Rowling
Isn't this one obvious?! Harry, Ron and Hermione, are one of the most well-known trio of friends in fiction, and compared to the other ten non-Harry Potter books I read, this was definitely the best friendship of the selection. Ron and Hermione both provide unwavering loyalty, but also know when to put Harry in his place and smack him with some TRUTH!
Best Couple
Puddle Jumping by Amber L. Johnson
Lilly and Colton in Puddle Jumping didn't have an easy relationship, but Lilly never gave up on Colton, even when she sometimes felt she loved him more than he could ever love her. But then she was reminded, in little ways here and there, that there was no one Colton could ever love more.

"You're my Lilly. You've always been my Lilly."
Part 2: The Books
Most Unique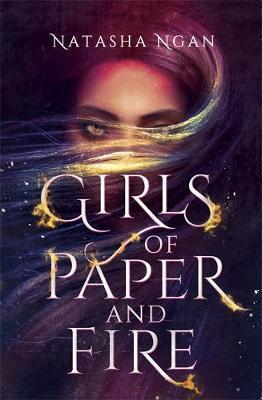 Girls of Paper and Fire by Natasha Ngan
I'm kind of cheating because I'm not quite finished with this book (but I've read the majority of it). Girls of Paper and Fire is set in the captivating world of Ikhara, whose lands are divided between humans and demons. It's an empowering book, but it deals with tough issues such as rape/sexual assault, abuse, and also features a f/f romance in a world that does NOT support that kind of love!
Best Premise
Triton by Dan Rix
I was so entranced by the description of this book, and I was so ready for this book to blow me away. Unfortunately, it didn't quite accomplish what I so desperately wanted t o feel. Dan Rix blew my mind with his novel Broken Symmetry years ago, so I had high hopes. They were somewhat crushed by the flat characters that didn't grip me, and the ending that, even though it made massive amount of sense, was not quite what I was waiting and hoping for.
Most Heartbreaking
Where We Fell by Amber L. Johnson
This was such a short book, but it held so much inside of it. Oliver is told he's got lymphoma, and it's a black cloud that hangs over his head: he will possibly die. And, off topic, but, this year I became a mother, and thinking about anything happening to my baby turns me into a puddle of mush. That's exactly what this book sparked in me, because cancer really can happen to anyone, and it's devastating and it's horrible. Luckily, Oliver finds a shining star in Hannah Hartwell to keep his spirits up, and he goes into remission!

Best Page-Turner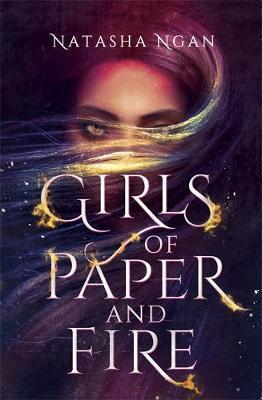 Girls of Paper and Fire by Natasha Ngan
Even though I'm not technically done with this one… the story really does keep me turning the pages! If I hadn't stopped in the middle to read my short books for the Short-A-Thon readathon, I definitely would have finished this one. I can't wait to see how this one ends.

I know it now with a certainty that has fitted into the lost core at the heart of me, as hard and angular as my hope was soft and shimmering. The King will not have me.
Best Start of a Series
Harry Potter & the Sorcerer's Stone by J. K. Rowling
There really is just no other option for this one. Although I thoroughly enjoyed A Darker Shade of Magic and A Gathering of Shadows, and also Girls of Paper and Fire, nothing can hold a candle to Harry Potter. It's one of the most amazing fantasy series, and it's hugely popular for a damn good reason!
Part 3: The Genres
Part 4: The Covers
Part 5: Favorite Book of 2018
Harry Potter & the Prisoner of Azkaban by J. K. Rowling
I know this is pretty anti-climatic, since this book is almost 20 years old, but this is my favorite book in the series! This book has it all: magic, mythical creatures, friendships, wanted criminals, people who turns into animals, and even going back in time! 
What were your best reads of 2018? What were your nominees for each category? Tell me in the comments below!