I'm always so revved up to give you guys a Top Ten Tuesday post, but then when Tuesdays roll around, I'm always so shocked when I have zero energy to do anything except stare at a blank wall with a hefty glass of wine in my hand. (Tuesdays are hard, mmkay.)
I find it very hard to prep posts in advance too, so that's also what I blame my downfall on. 
Well here it is, on a late Tuesday evening… my top authors that I would (most likely) never question giving 'x' amount of money to for a book. 
Top Ten Tuesday memes are brought to you by  That Artsy Reader Girl!
---
My (Most-Likely-To) Auto-Buy Authors
Laini Taylor
Author of Daughter of Smoke and Bone series, Strange the Dreamer duology.
Laini has the most unique and beautiful writing that I've read yet, and I will buy/read almost anything she gives me. I, admittedly, have been slacking with reading Muse of Nightmares, but only because I want to read Strange the Dreamer again before I pick it up.
Krista & Becca Ritchie

Authors of Addicted series and Calloway Sisters series.
These girls write fantastic, character-driven, drama-filled new adult novels, and I read the first like, 5 novels of the Addicted series, and somehow, some way, fell off of the boat. But I think I'd really like to re-read these novels and finish the series one day!
Sarah J. Maas
Author of Throne of Glass series, A Court of Thorns and Roses series.
I'm Maas trash, and I make no apologies. I just have no words to describe how her books make me feel, and I most definitely have her newest novel on pre-order: Crescent City: House of Earth and Blood. And A Court of Mist and Fury will probably always be my fave and I'd give anything to remember how it felt to experience that book for the first time. Do you ever wish you could ZAP! your brain to forget how a book ended so that you could read it for the first time again?
Leigh Bardugo

Author of Grisha trilogy, Six of Crows duology.
I've only read the Shadow and Bone trilogy, but that's all I'll ever need to convince me to buy Bardugo's books. I own Six of Crows, but just haven't read it yet (seriously, what's holding me back?), and Ninth House is on my TBR – and it's a book that I have on high priority once it's published.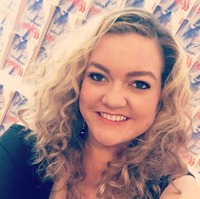 Colleen Hoover
Author of Maybe Someday, It Ends With Us.
Even though I own lots of Colleen Hoover books… doesn't mean I've read them all. ? I'm the worst, I swear. I have such good intentions to read all of these books when I buy them! But Colleen Hoover yanks at your heartstrings and really makes you feel with her contemporary novels. 
V.E. Schwab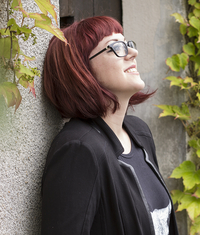 Author of Shades of Magic trilogy, Villains duology.
What an imagination this woman has! A Darker Shade of Magic was phenomenal – oh hey there blog namesake! – and the sequel was just as good! I want to read more of this author, and she is a good contender for "probably will buy just because I like her other work" – especially if the synopsis is on point!
Francesca Zappia
Author of Made You Up, Eliza and Her Monsters.
Another contemporary author where I really liked both books, and would definitely probably read another as soon as she published it!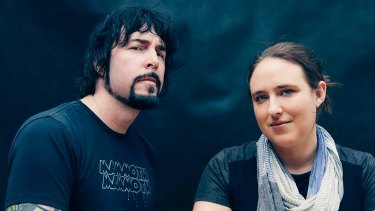 Amie Kaufman & Jay Kristoff
Author of Aurora Cycle series, Illuminae Files series.
I guess I'm cheating again because I'm including another writing duo… But I read Aurora Rising (and I'm currently listening to the audiobook), and LOVED it! They write amazing characters, and they definitely make me want to read more stories that take place in space. It wasn't too long after I finished it that I went to the bookstore and bought the first book in Illuminae – haven't read it yet, but it's for sure on my to-do list.
---
Who are the authors of books you would automatically buy just because you are pretty sure their writing would never let you down?
I'm linking up my post to Top Ten Tuesday at That Artsy Reader Girl!